Fact: A screenshot has been released, that may or may not reveal the name of a windows mobile sprint treo, called the treo 700wx. Here is the screenshot: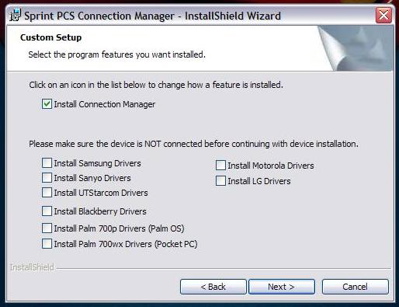 Fact: The verizon treo 700w was short on ram, limiting the overall sucess of the device.
Anything beyond that, to include a vast number of tech blogs, are mere speculation. The original image itself could have been fabricated for all I know. But by coupling the two above facts, many speculate a vastly improved windows mobile treo with double the memory.
"Oh, why dont you lift the hood and slap another ram chip in that sucker..." While thats a good idea, it doesnt really work that way woth how palm has designed the treo 700w. The processor is a pxa272, very similar to the pxa 270 that is used in many windows mobile devices, but includes 32MB of memory on board. Palm did that so that they wouldnt have to buy expensive ram chips. This decision seems to have doomed the windows mobile treo based off of that chipset. The cost of redesinging the chipset just for sprint would not offset any potential profit. It is my opinion that the treo 700wx is just the sprint name for the now common treo 700w on verizon. If anyone has any information to the contrary, I would love to hear it. Please do not include speculation, wishywashy whining, or links to tech blogs that dont contain any more information than what is presented here. Just facts please.